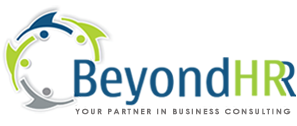 About Beyond HR
Beyond HR is a professional consultancy which provide excellent service to the client to overcome their business challenges. We understand the complexity of human resource issues presented by the ever-changing global economy and act accordingly in a prompt manner to deliver the right resources.
Beyond HR adopted international practice to ensure timely and successful executive search. We are committed to efficient and timely execution of assignment, we focus on the significance of excellent human capital to produce sustainable growth round the year. We, in Beyond HR are committed to build excellent management team for our client to compete in the global market
We are trusted advisors to CXOs and senior leaders of companies small and large, public and private, family owned, domestic and international. We view every engagement as an opportunity to add significant value to the organizations and individuals we serve. From the very beginning, we have been committed to the highest possible standards in terms of client service and engagement execution.

Jasmine Pirani was the Organisational Change Management Lead for a major IT implementation project for Johnson & Johnson across the Asia Pacific region.

Jasmine was responsible for all aspects of 'people' related change management, project communications, user training and organisational readiness assessments. Her extensive HR background and strong people skills were an ideal match for this challenging assignment.

Jasmine is professional, dedicated, intuitive and well organized.  I recommend her without hesitation.



Greg Howarth
Vice President – Business Integration
Johnson & Johnson Medical Asia Pac

Beyond HR have handled our Recruitment process so efficiently that we appreciate their professionalism, their understanding for our requirement and training our staff to perform the recruitment process in the best manner.

We have now retained them as our HR partner for the recruitment process.

Ajay Gudka & Nayan Gudka
MD
Anupam Industries