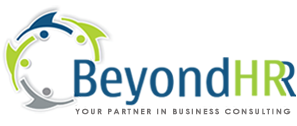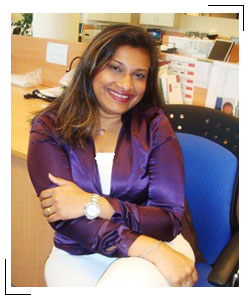 Jasmine Pirani who is Founder and Principal Consultant for Beyond HR in Mumbai. This consultancy caters to HR Solutions from recruitments to retirement for corporate as well as small/ medium size enterprises. Beyond HR is unique in its proposition as its business model works purely on virtual teams of HR Experts (Freelancers) getting together for client projects and thus giving a special leverage to clients in speed, cost and field expertise. Thus Jasmine Pirani mentors her team due to her Project Management skills and her relationship building.
Jasmine had done her MBA in HR (Human Resources) in 2000 and thus started her professional career with IBM and then moved to Dubai with her husband wherein she was exposed to an international spree of HR gamut of activities in retail industry of Landmark group and Azadea Group which had top fashion brands of Mango, ZARA, Pramod, Massimo Dutti, Virgin Megastores and host of restaurants under their umbrella. Here Jasmine got a huge exposure of working with around 127 nationalities. In India, Jasmine worked for a niche project of 'Change Management' with Johnson & Johnson Medical, Asia Pac.
Jasmine has professionally travelled around UK, Canada, Australia, China, Thailand and India and thus has gained international exposure which she passes on the knowledge and expertise through Beyond HR Mentorship. Jasmine envisages Beyond HR to be recognized internationally for its excellent service expertise in HR and which she constantly strives for through her association in forums of SHRM (Strategic Human Resources Management-USA) and NHRD (National Human Resources Development – India).
As her passion for fashion she even supports retail outlets in their people performance and on voluntary basis shares her time with sub institutes of the Aga Khan Foundation in India. She is married with one daughter and loves to spend time with her for swimming, basket ball and shopping.
"FOCUS and PASSION" are the key mantras which Jasmine believes for a well balanced professional and social life.
Feel free to reach her at jasmine@beyondhrconsultants.com